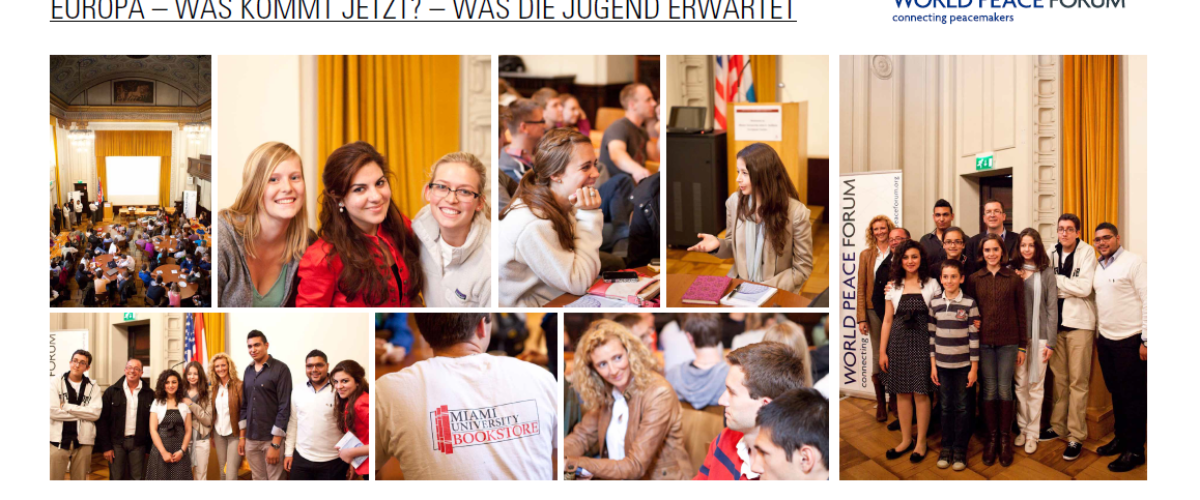 The World Peace Forum seeks to be the global venue for responsible debates, research and analysis and a home for best practice exchange. In order to ensure that the World Peace Forum can give you the visibility you deserve, the Schengen Peace Foundation wants to continuously scale-up its organization and professional resources by engaging professionals in its activities.
Our mission is to always move the World Peace Forum to the next level, by developing the appropriate framework and conditions for continuous growth; to ensure it makes the voices of its participants heard in an increasingly noisy world.
The Schengen Peace Foundation cannot allow itself to be "politically correct". To achieve this freedom, we need to gather the widest support possible to maintain our independence and credibility.
Four reasons why you should help us make the World Peace Forum a success!
1. Let us invite all your personal contacts (business partners, friends, family …) to the WPF and raise awareness among them about your support for peace.
2. Let us organise your own conference and communicate the values that drive your activities.
3. Let us scrutinize the social changes and major shifts in the world, also highly valuable for challenging your own organization's strategy.
4. Last but not least … intensify your network within a very cosmopolitan community of people.
Recent News

We are honored to invite all young peace...
14 September, 2017

IMPORTANT: World Peace Forum 2017 was canceled Dear...
19 August, 2017

April 30th, 2016, is now part of history....
1 May, 2016
Follow Us
Twitter Feed