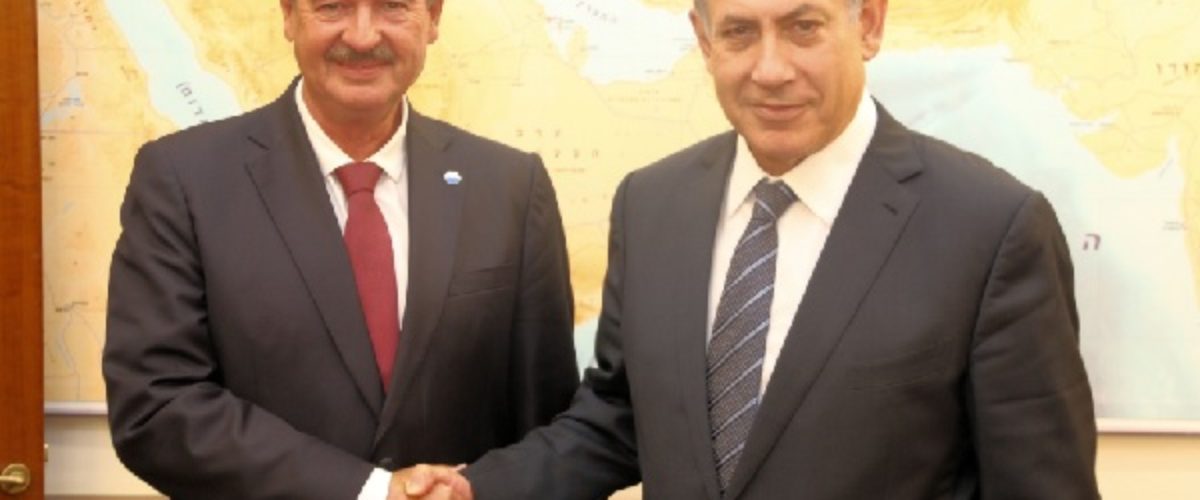 On Sunday and Monday (Sep 6th and 7th), Luxembourg's Minister of Foreign and European Affairs, Jean Asselborn, visited Tel Aviv and Jerusalem at the invitation of Prime Minister, Minister of Foreign Affairs of Israel, Benjamin Netanyahu.
Minister Asselborn met the President of the State of Israel, Reuven Rivlin, and had a bilateral meeting with Prime Minister, Benjamin Netanyahu. Minister Asselborn had more meetings with the leader of the opposition in the Knesset, Isaac Herzog, and the Deputy Speaker of the Knesset, Ahmad Tibi. He also met the former Ambassador to Luxembourg, Avi Primor.
Written by Geoff THOMPSON – Editor of The Luxembourg Chronicle
Photo by MAEE, (L-R): Minister Asselborn; PM Benjamin Netanyahu
Recent News

We are honored to invite all young peace...
14 September, 2017

IMPORTANT: World Peace Forum 2017 was canceled Dear...
19 August, 2017

April 30th, 2016, is now part of history....
1 May, 2016
Follow Us
Twitter Feed