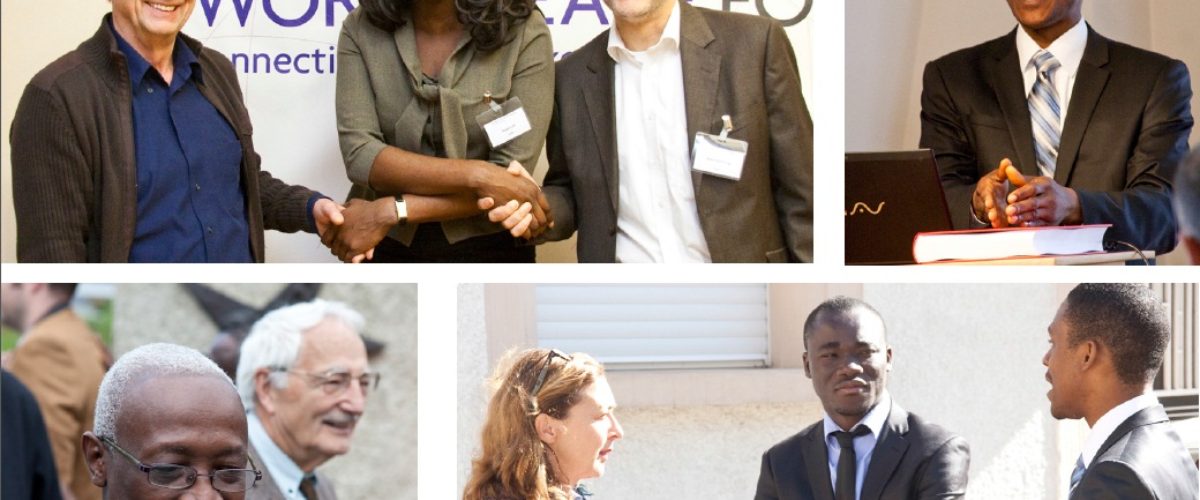 Banco Palmas is a Brazilian community bank founded in 1998 in Conjunto Palmeira, a neighborhood of 32,000 inhabitants, located in the suburbs of Fortaleza in the state of Ceará, Brazil operating under the principle of the "Solidarity Socio-Economy."
It is the first of currently 52 similarly structured community banks, also known as "community development banks" (CDBs), throughout Brazil. It is managed locally by the Association of Residents of Conjunto Palmeira (Associação dos Moradores do Conjunto Palmeira), known by its acronym ASMOCONP, the staff of which is mostly volunteer. Its mission is to implement programs and projects for work and income generation, using solidarity economy systems, primarily focused on overcoming urban and rural poverty. Its objective is to ensure micro-credits for local production and consumption with low interest rates and no requirements for registration, proof "MICROCREDIT WITH BANCO PALMAS" of income, or guarantor (the neighbors guarantee the borrower's reliability). Its mission is also to provide access to banking services for residents of poorer communities, who generally would not otherwise have access to them in traditional banks, based on lack of credit history or financial collateral and/or physical distance.
In 2000, Banco Palmas created the PALMAS, a complimentary, local currency, which is convertible into real: the Brazilian national currency. With the creation of the Palmas, the founders wanted to keep the money in the community, it should help local commerce, induce local production and help increase and keep wealth in the community.
The main thesis behind the creation of Banco Palmas and the Palmas is that economic development must be endogenous in order to be sustainable. The local currency gave a further boost to its activities, now allowing the cooperative bank to grant microcredits in Palmas, at an interest rate of zero, only a small fee had to be paid. Microcredits in real are done too, though at interest rates ranging between 2 and 3 %, which is still far below the market credit rates.
In 2003 the Instituto Palmas was founded, a non-profit civil society organisation, which offers plenty of services, be it educational, legal or logistical to name only a few. Furthermore Instituto Palmas acts as an umbrella organisation for the community development banks by managing the network and providing legal support. The Brazilian Network of Community Banks consists of 52 banks.
Recent News

We are honored to invite all young peace...
14 September, 2017

IMPORTANT: World Peace Forum 2017 was canceled Dear...
19 August, 2017

April 30th, 2016, is now part of history....
1 May, 2016
Follow Us
Twitter Feed